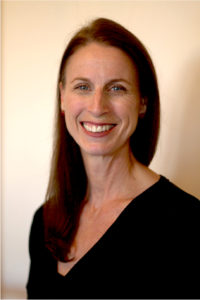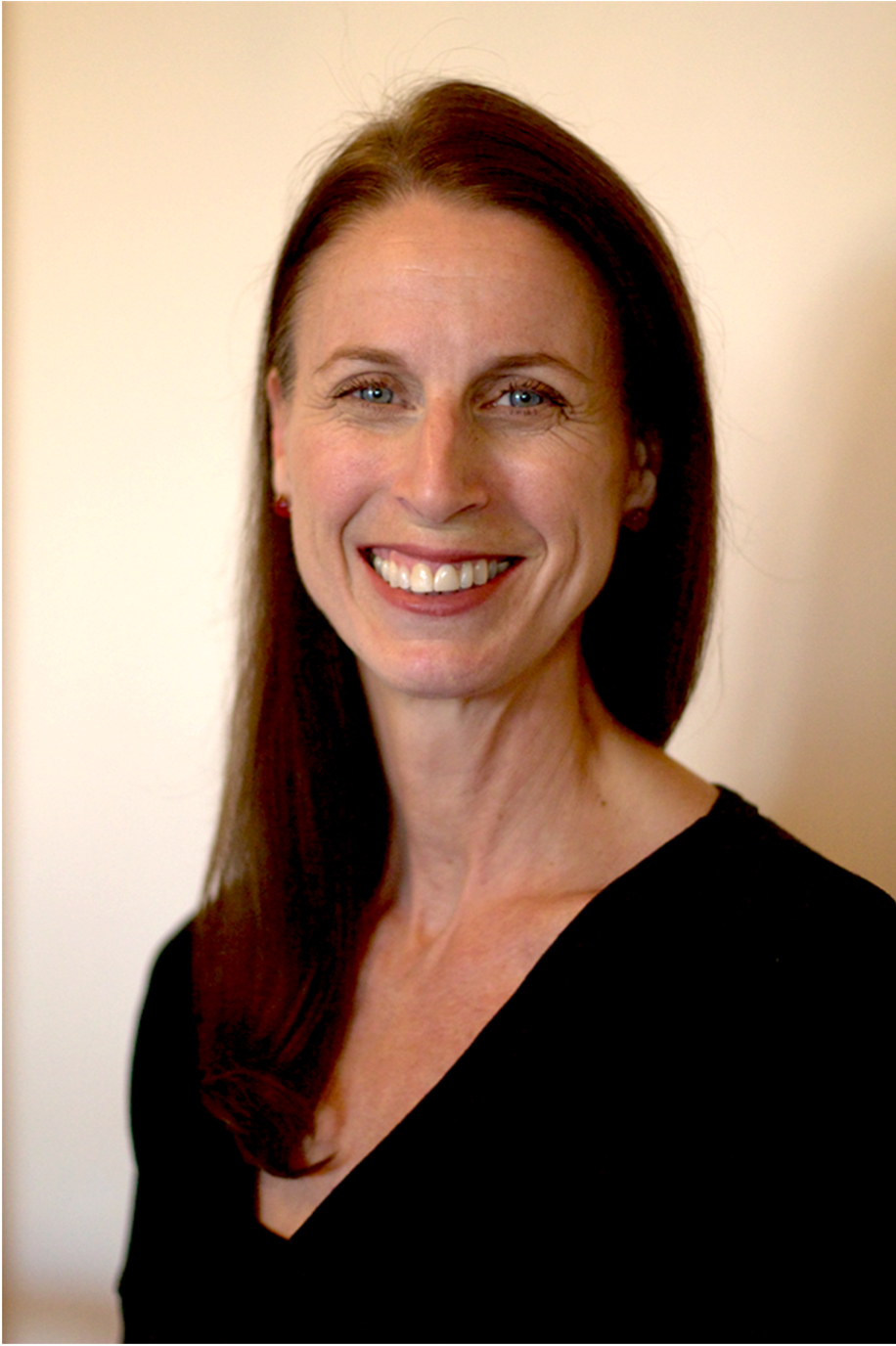 Suzanne Saltmarsh is a contemporary dance artist, teacher and choreographer. Born in San Francisco, California to an artist mother and military father; she's the sixth of seven children.
Moving from West Coast to East Coast in the formative years Suzanne's training began in classical ballet at the age of seven. She went on to graduate from Florida State University and the Martha Graham School of Contemporary Dance, focusing strongly on performance and choreography.
Moving to the West Coast from NYC in the mid 90's, she began to explore a more contemporary vernacular mixed with music, visual arts, and theater. Performing in cutting edge spaces in San Francisco and New York City, Ms. Saltmarsh gained a reputation for creating movement choreography that pushed social and political boundaries. Collaboration with different disciplines in the arts was the focus for her MFA degree in Choreography from Jacksonville University. (2014)
She has performed with the Martha Graham Dance Company, Dallas Black Dance Theater, San Francisco Opera Ballet, and Labayen Dance /SF. She formed her own pick-up company, Saltmarsh Dance, in 1999 San Francisco, CA. Ms Saltmarsh has taught, mentored, and choreographed for Jacksonville University (2013-2015), Douglas Anderson SOTA, LaVilla, San Francisco SOTA, Alonzo King SF Dance Center, Marin Ballet and throughout the US and Europe.
Ms. Saltmarsh is the director of this conservatory dance program in Jacksonville, Florida. Saltmarsh Dance of Jacksonville's mission is to educate, inspire, and collaborate with dancers through a profound respect for all the Arts.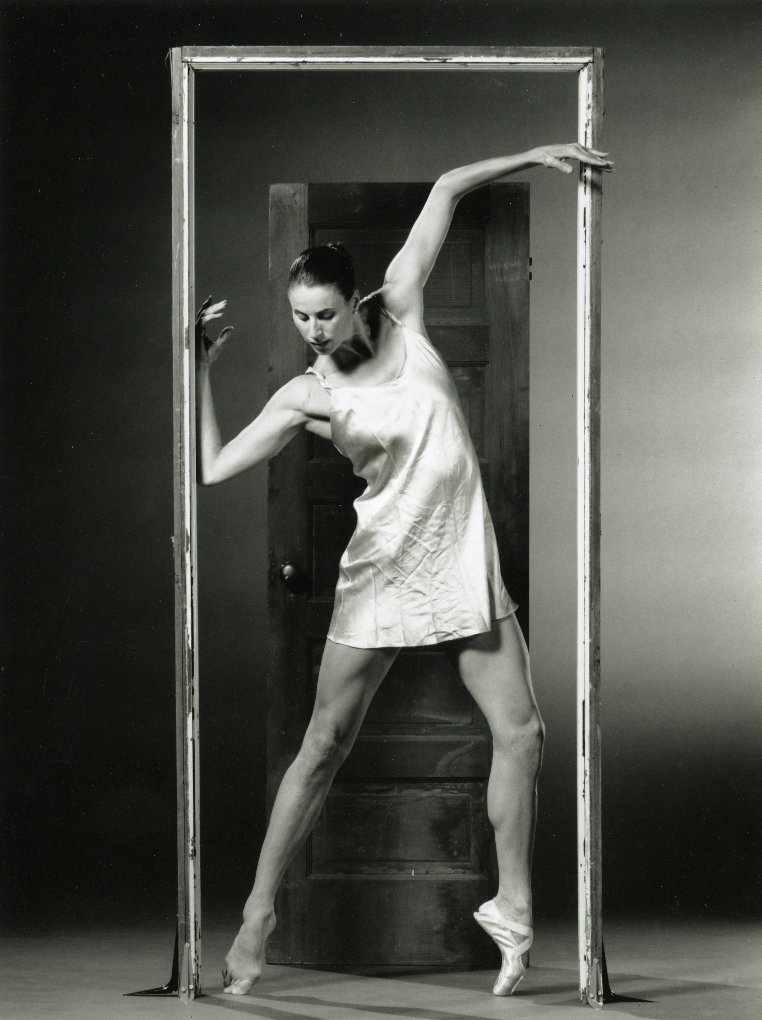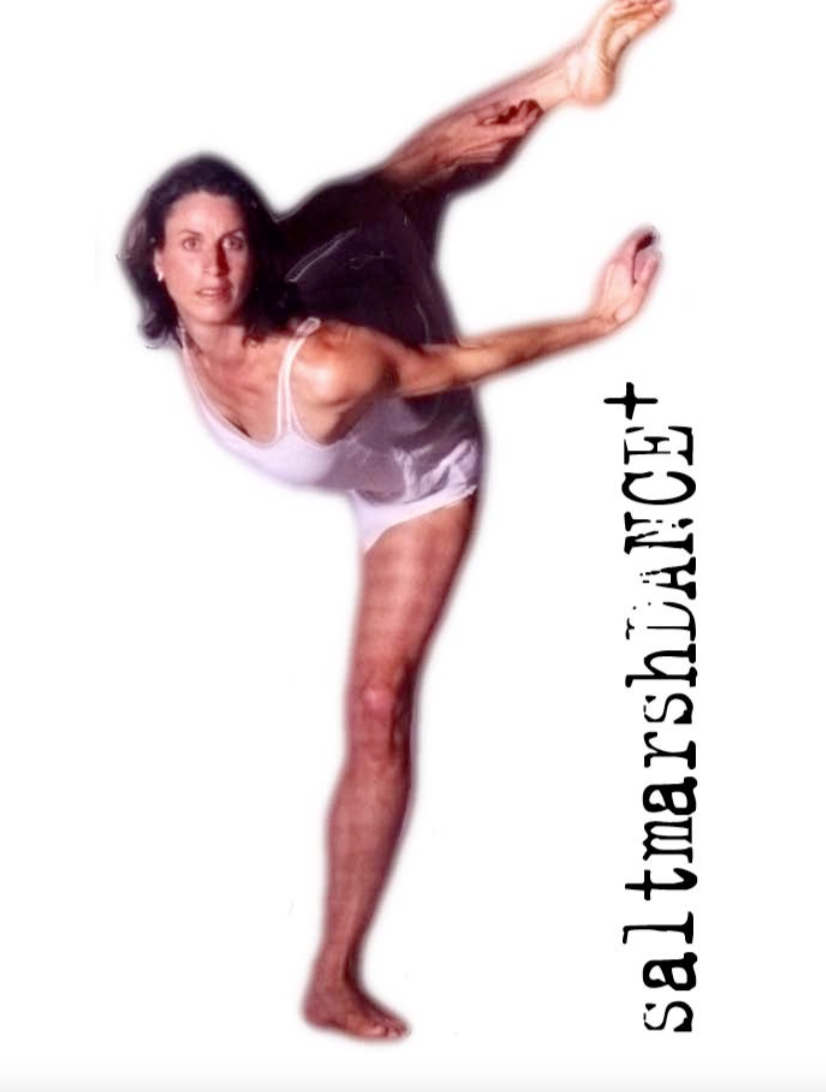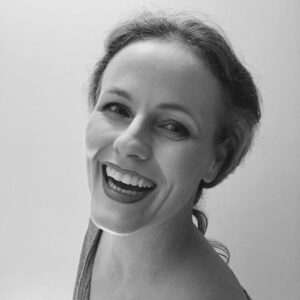 Alexia Adcock-Stanford began her training under Artistic Director, Joan Miller at the Palm Beach Ballet Center in Lake Park, FL, studying from age 3-17. She was the recipient of the Nordan Fine Arts Scholarship in Ballet and received her BFA in Ballet, cum laude, from Texas Christian University. She spent one summer at the American Dance Festival 6-Week Intensive Program where she was selected to participate in the Student Choreography Showcase. After graduating from TCU she joined the Corpus Christi Ballet under direction of Christina Munro, and taught for the Munro Ballet School. She has performed as a guest artist for Jacksonville Ballet Theatre, under Artistic Director Dulce Anaya, in ballets such as Firebird, The Frog Prince, Graduation Ball, Coppelia, Don Quixote, Sleeping Beauty, Grande Pas de Quatre, and Swan Lake.
She began her professional acting career at the Alhambra Theater and earned her membership in Actors Equity Association in 2001. Favorite roles include the Wicked Witch (Wizard of Oz), Maggie Jones (42nd Street), Portia (Cinderella), Fruma Sarah (Fiddler on the Roof), Miss Watson (Big River), Miss Shields (A Christmas Story) just to name a few. She has toured the country twice in National Tour Read Me A Story (with Danny Glover) and North American Tour Bye-Bye Birdie (withTroy Donohue). She has also been seen on television dancing with Gwen Stefani and No Doubt for the VH1 special, Race to Erase MS.
Alexia received her MFA in Choreography from Jacksonville University in 2012, specializing in dance-for-camera work. She is also a Certified Level II Teachers of the Elemental Body Alignment System (EBAS). She was the Theatre Dance Director at the Boleros Cultural Arts Center from 2000-2013 and Co-founder and Artistic Director at the Alius Dance School from 2013-2015.
Alexia is most interested in creating original choreography that develops a mature understanding at each level and age of dancer. She believes whole-heartedly that talent must be matched by hard work to achieve one's true potential. She encourages students to be mindful and patient when working towards their goals- and expects a steady commitment to attending class on a regular basis in order to see the results of their efforts.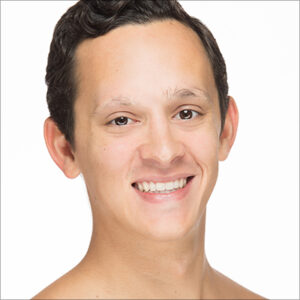 Evan Pitts, from Jacksonville, FL, is a former professional dancer of 12 years. He began dancing at Fascinatin' Rhythm under the direction of Christina McDonald. He attended Douglas Anderson where he was mentored by Suzanne Saltmarsh and Rhonda Stampalia. He began his professional career at seventeen with Missouri Ballet Theatre, directed by Adam Sage and Robert Philander. From there, he danced for Lexington Ballet under Luis Dominquez. He spend the majority of his career dancing for Dayton Ballet under the direction of Karen Russo Burke. After dancing for various classical ballet companies, Evan finished his career dancing for contemporary ballet company, Wonderbound, in Denver, CO, directed by Garett Ammon.
Some highlights of his career include Romeo in Romeo and Juliet, the name role in Peter Pan, Cavalier in The Nutcracker, Jay Gatsby in The Great Gatsby, and Dr. Van Helsing in Dracula. Evan was given the privilege to perform pieces from established choreographers such as Gerald Arpino, Stephen Mills, Amy Seiweert, Jessica Lang, Stuart Sebastian, Septime Webre, and Jîrí Kylián.
Evan is excited to work with Suzanne to share his experience and knowledge with her students.
A Florida native, Emily is a Jacksonville University graduate with a Bachelor of Fine Arts and a minor in Kinesiology. Her early dance training focused on the ballet aesthetic, but has expanded through her training in university where she was exposed to Modern dance (Limon, Gaga, Muller techniques), commercial styles (Street jazz, Vogue, dance on film), and collaborated with MFA candidates on their choreographic thesis projects. Her college experience allowed her to work directly with teaching artists who instilled deep awareness of what dance means to human existence, the healing nature of the arts, and the role of dance as an integral element of human nature, which have all become pillars for her approach to dance. Following graduating from school, Emily had the pleasure of accepting a contract to work with the second company of the Cleo Parker Robinson Dance Ensemble (Cleo II), which brought her out to Denver, Colorado. While out West, Emily also worked with the Hannah Kahn Dance Company and Wonderbound, until deciding it was time for her to move back East, landing back in Jacksonville.
It is a great pleasure for Emily to return back to a place that she calls home, with new knowledge that she is eager to share.
Ashley Brandt, Artist in Residence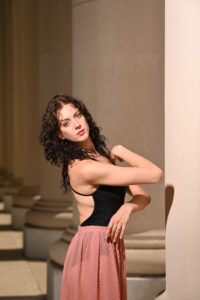 Ashley Brandt is a professional contemporary ballet dancer born and raised in Jacksonville, Florida. She began her dancing journey at the age of 14 when she left her competitive gymnastics team to pursue a career in dance. Although she began her journey late, after 4 years of rigorous training in ballet, modern, jazz, and contemporary , she was awarded a scholarship and moved to New York where she toured with New York Dance Project and worked with various companies throughout the city. After the pandemic, she returned home and discovered Saltmarsh Dance where she quickly fell in love with the students, philosophy, and training method. As the current Artist in Residence, Ashley continues her studies in dance and has an active role in teaching, mentoring, and performing.
Recent & Past Visiting Artists, Dance Workshop Guests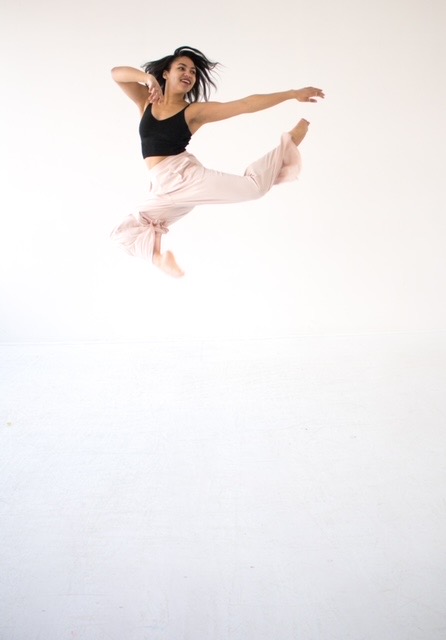 Libby Riddick is a graduate of the SUNY Purchase Conservatory of Dance and an alum of both Douglas Anderson and LaVilla Schools of the Arts. She has recently finished a second time with the National touring company of "An American in Paris" as well as her first national tour of "South Pacific". She is thrilled to be back home working with her wonderful mentor Ms. Saltmarsh and her incredible students at Saltmarsh Dance!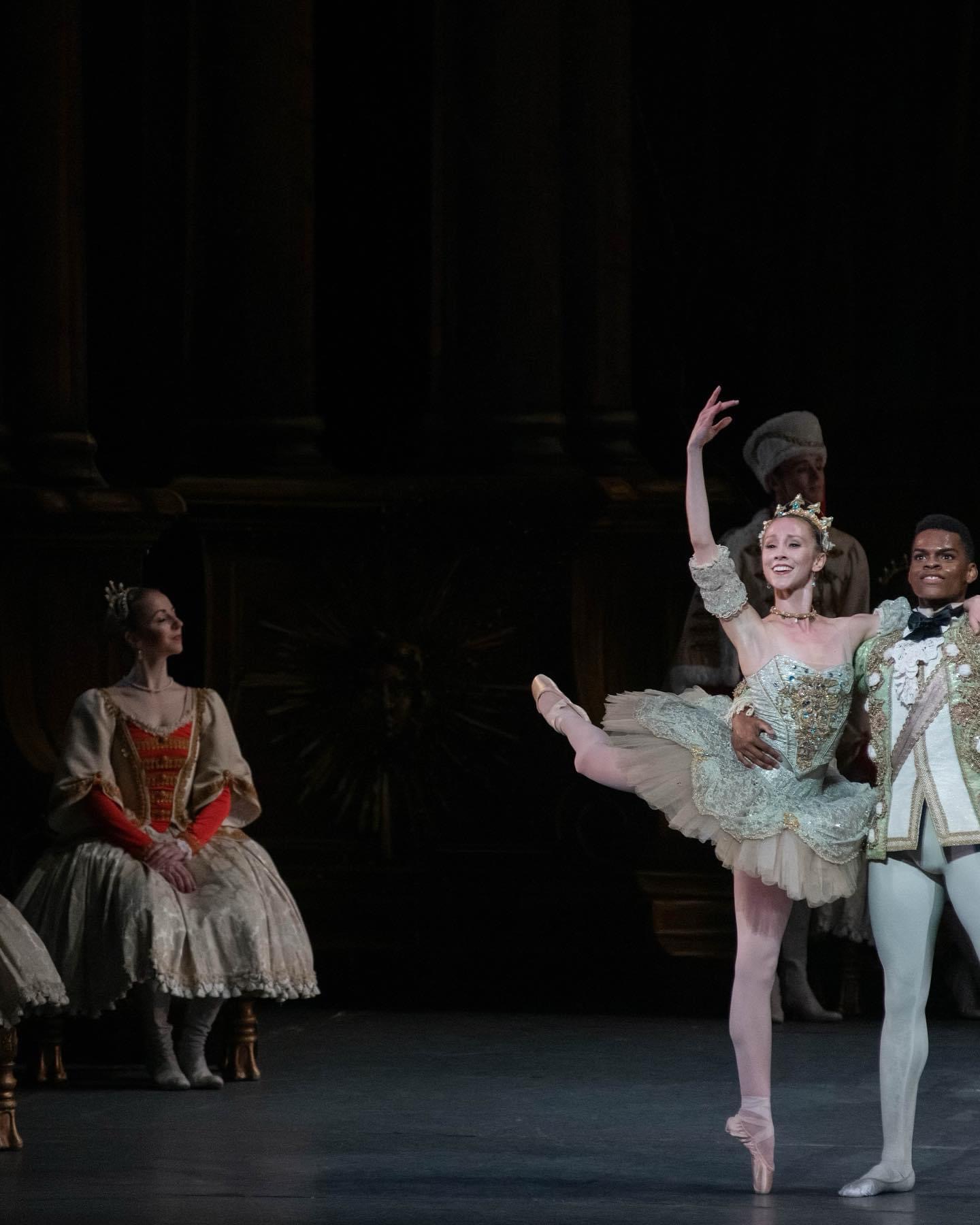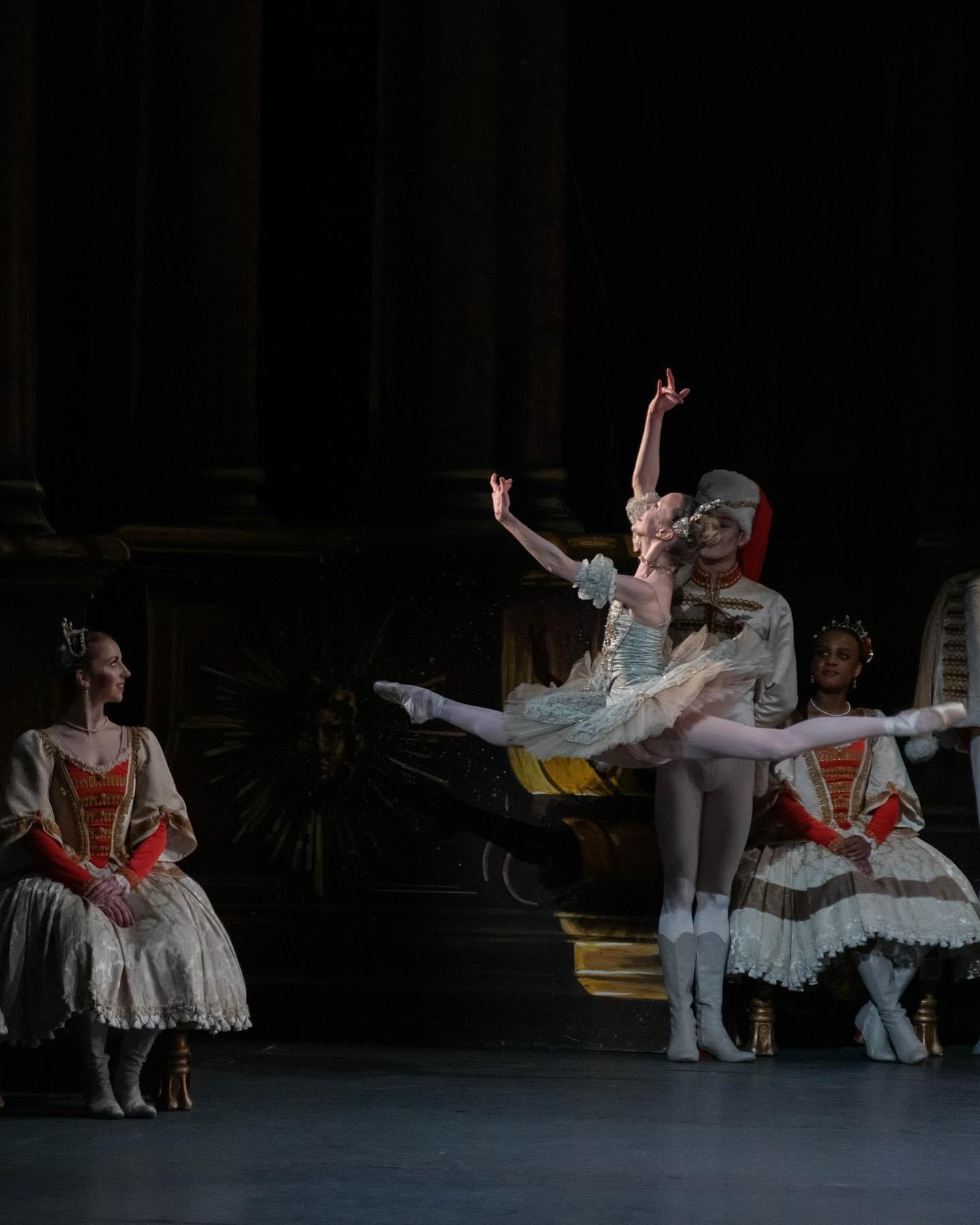 Madysen Felber was born in Jacksonville, Florida where she started dancing at the age of 3. Her formal ballet training began in 2008 at Jacksonville Ballet Theatre. After participating in the Youth American Grand Prix under the direction of Suzanne Saltmarsh, Felber was selected to attend Canada's National Ballet School in Toronto. After graduating from Canada's National Ballet School, Felber was in the NBS Post Secondary Program to continue her professional training under the direction of Shaun Amyot, Vera Timashova and Raymond Smith. She was asked to join the National Ballet of Canada for Christopher Wheeldon's Alice's Adventures in Wonderland. In 2015, Felber joined the Sarasota Ballet where she had the opportunity to perform in Sir Frederick Ashton's The Dream, George Balanchine's Bugaku, Jewels, Stars and Stripes and Themes and Vibrations, and Antony Tudor's The Leaves are Fading. Her Boston Ballet repertoire includes George Balanchine's Chaconne (pas de cinq), Jean Coralli and Jules Perrot's (adapted by Larissa Ponomarenko) Giselle, William Forsythe's Blake Works I and Artifact Suite, Mikko Nissinen's Swan Lake (Cygnets), The Nutcracker and Sleeping Beauty (Pas de Trois), Helen Pickett's Petal and Tsukiyo, and Jerome Robbins' Glass Pieces.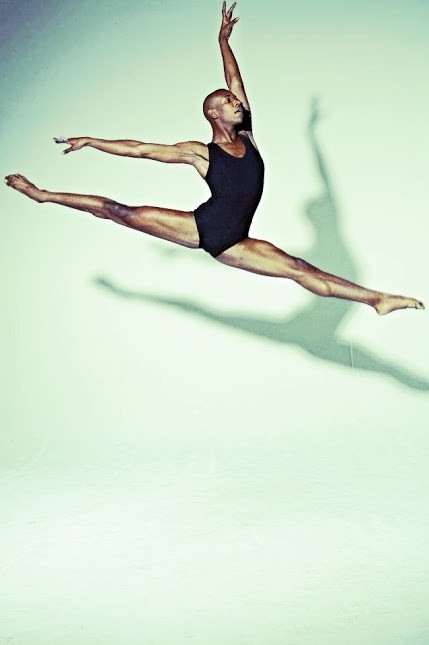 Landes Dixon is from Jacksonville, Florida and pre-professionally studied at LASOTA, DASOTA, and JCA. Dixon graduated from Southern Methodist University with a B.F.A in Dance Performance attended the Martha Graham Summer and Winter Intensives, Bates Dance Festival, and Atlanta Ballet Summer Intensive. Post university, Dixon performed and collaborated with various repertory companies across the United States such as The Bruce Wood Dance Project, Steps Repertory Ensemble, Heidi Latsky Dance, Trainor Dance, BalletNext, Oakland Ballet, Dance Theater of San Francisco, SFDanceWorks and currently a company member and collaborator with Post:Ballet.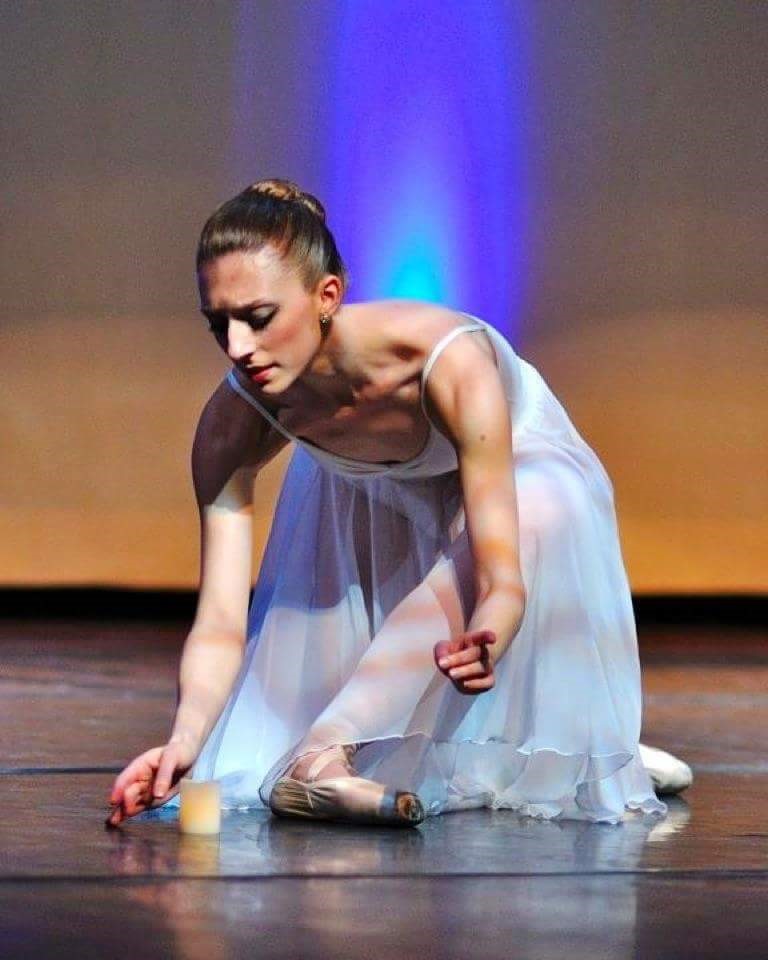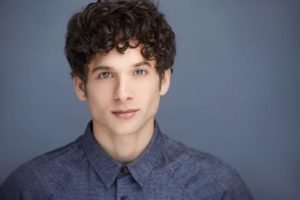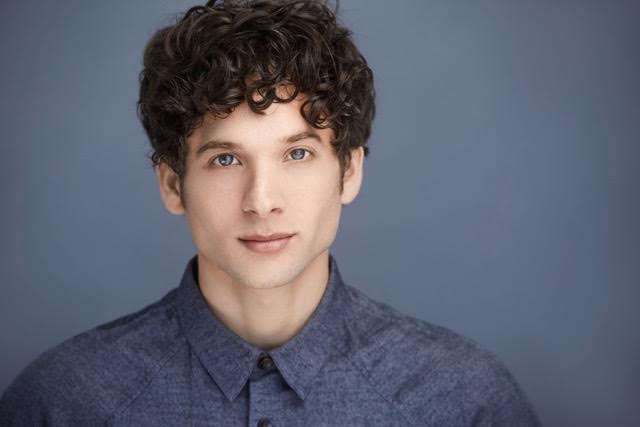 Peter Chursin is originally from San Francisco, CA and is currently performing with Twyla Tharp Dance.   He was a recurring company dancer in the STARZ miniseries Flesh & Bone appearing in all eight episodes. His theater credits include: the revival of On the Town (Broadway), The Music Man- "Tommy Djilas" (TUTS), West Side Story (Broadway, Original Cast), Nikolai and the Others (Lincoln Center) and Wicked- "Chistery" (1st National Tour and Los Angeles Company). He has worked on the workshop creations of An American in Paris with Christopher Wheeldon and Hello, Dolly! and Something to Dance About with Warren Carlyle. He performed with Complexions Contemporary Ballet, Barak Ballet and has had the opportunity to work as a freelance dancer internationally. He has appeared in numerous television shows and films including America's Got Talent, State of the Union with Tracey Ullman, Joan of Arcadia and Winter's Tale starring Collin Farrell.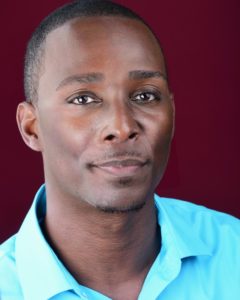 DeWitt Cooper III holds an MFA in modern dance from Case Western Reserve University. DeWitt also studied musical theatre extensively at Florida State University where he was the first African American Male to be admitted to the program. During his time at Case Western Reserve University, he was nominated for the Wittke Undergraduate teaching award. In 2006, he was awarded the Okie Award by the La Villa School of the Arts for most inspiring Choreography. In 2007, his choreography was recognized at the Nuvo Dance Competition and in 2008 his choreography was awarded Platinum Awards at the Applause Talent Competition.
Mr. Cooper has also set choreography for the production of Julius X for playwright, Al Letson at Players by the Sea. He has also set choreography for Dreamgirls and the FAMU Connection Tour at the Essential Theatre. DeWitt Cooper has also worked with Garth Fagan at the Summer Movement Institute where he trained intensively as a teacher and student under Garth Fagan and Natalie Cropper and set choreography for the Garth Fagan Summer Movement Institute final showcase. His professional dance experience includes Phlava Dance Company, Great Lakes Festival Ballet, and Verlezza Dance.
Mr. Cooper also continues his professional career in musical theatre. He has played the role of "Simon" in the Alhambra's production of Jesus Christ Superstar. Other professional credits include West Side Story, Anything Goes, She Loves Me, Ain't Mis' Behavin,' Once on this Island, and Black Nativity. He has sung for the Ann Reinking Doctoral Ceremony. His choreography continues to be recognized around the country.
Mr. Cooper was a faculty member of The Bolles School where he taught theatre. He is also a former faculty member at La Villa and Douglas Anderson Schools of the Arts. Mr. Cooper was a full-time employee of Walt Disney World's Animal Kingdom where he was a cast member of Finding Nemo the Musical. He enjoys teaching and choreographing at the Jacksonville Centre of the Arts, where he served as Artistic Director.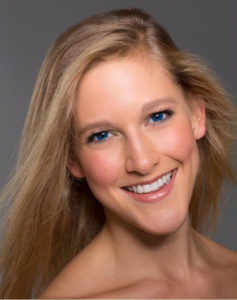 Ruth Howard grew up dancing and enjoying the sun in Jacksonville, Florida, USA.  At fifteen she was invited to train full time with The Joffrey Ballet School in New York City.  She studied on full scholarship for three years and was a pioneer member of Joffrey's Touring Company in 2011. Upon being accepted into The Juilliard School she had the distinct pleasure of performing the works of José Limón, William Forsythe, Twyla Tharp, Merce Cunningham, Larry Keigwin, Emery LeCrone and Jiri Porkorny as well as choreographing her own work which received Choreographic Honors. She made her professional debut at the Joyce Theatre in October 2014 in Lar Lubovitch's Artemis in Athens while still attending Juilliard. Upon graduating with her BFA in Dance, Ruth joined the Lar Lubovtich Company and performed in multiple works. Ruth then moved to London to study with choreographer and teacher Kerry Nichols. Upon returning to NYC Ruth has worked with Shannon Gillen of Vim Vigor and is a Company Member of  Cornfield Dance and Janis Brenner & Dancers. Ruth also continues to work freelance with independent choreographers in NYC and is continually interested in developing her choreographic voice.