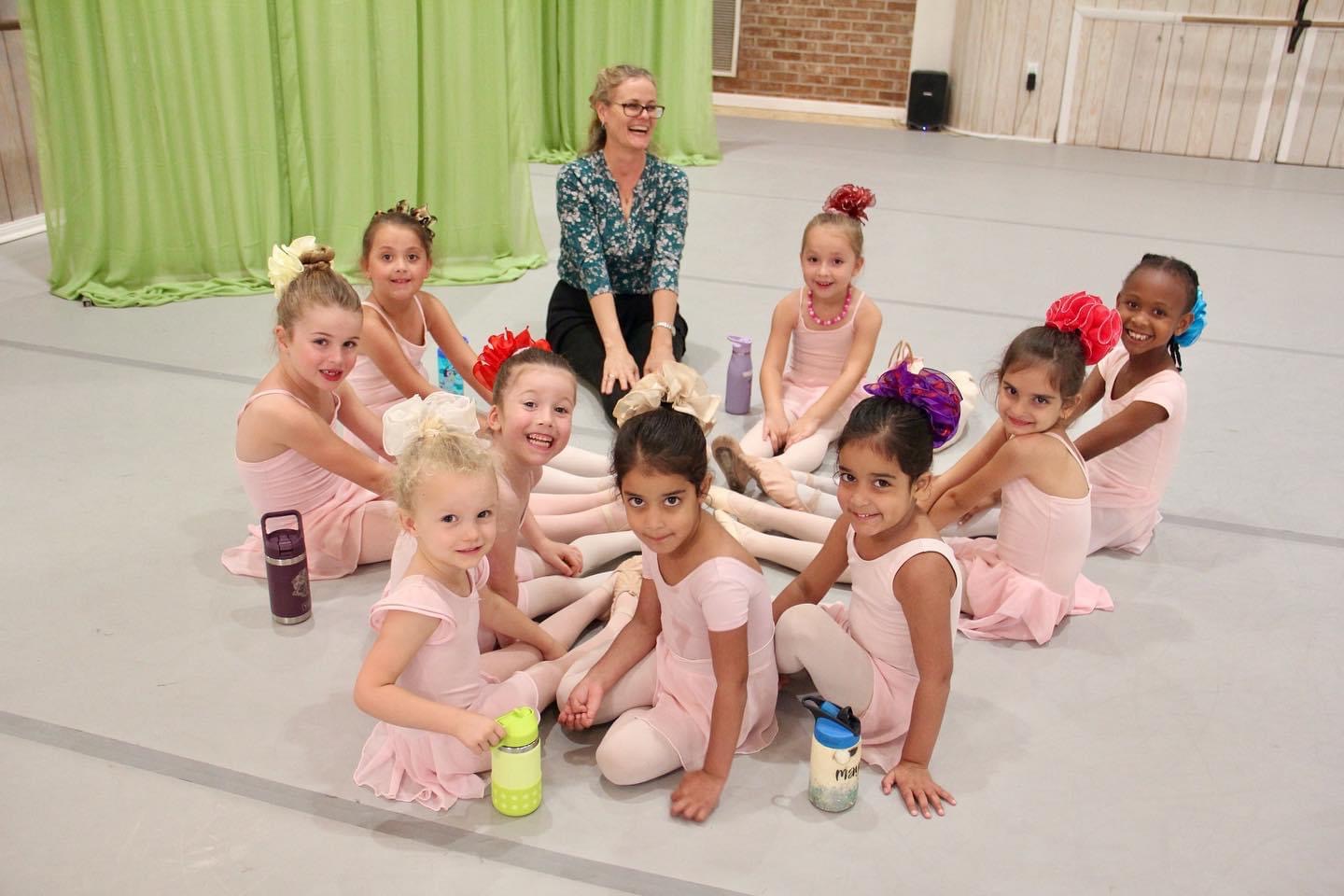 Ballet Level 1 Class Details
New and budding ballet dancers get to explore their creativity in this sweet pre-ballet and early years foundations movement class. Students stretch with creative play, learn the first words and steps of basic ballet, express their joy moving across the floor and create a special card at the end of each class to help them remember what they learned each week. Dancers listen to classical music while taking ballet barre and centre. We are an inclusive family of dancers and encourage every little one to join us.
Weekly Schedule: Monday 5:45 - 6:30 pm 
We believe in keeping our class sizes small (usually 10 students or less in this group). For those brand new to ballet and in the age group 4-6 please sign up for Level 1 Ballet. We're growing and asking all our students in pre-K, Kindergarten and 1st grade to sign up for Level 1 even if you have had prior dance experience. We will advise if you need to move up a level. If age 7-12, please see new Level 2 details. If you have questions, please let us know.
Registration for 2023-2024 year is open. Classes begin week of August 21st, 2023.
Class Schedule for Level 1, per month tuition is $110
Ballet Pre-Ballet/Level 1: Monday 5:45 - 6:30p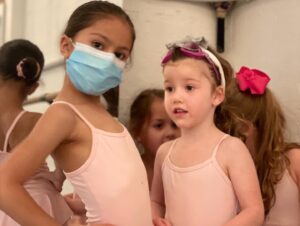 Attire: Girls ~ leotard* (light pink with a pink skirt), Pink tights, pink ballet slippers with elastic.  Boys ~ Solid white fitted t-shirt with black shorts or tights and black ballet shoes. Hair ~ Hair in a bun or for shorter styles restrain away from face and off the neck.
Studio Tel: 904-923-0977
Cancelation Policy: 
Saltmarsh Dance is a non-profit organization and operates on a tuition based program that covers the tuition term and outstanding teachers. For those who select the monthly fee tuition plan or any other, this is still an agreement for the entire dance season. We work together as a team and other dancers rely on your participation. Missing a scheduled class or being out for holidays is not a reason for refund and a makeup time may not be possible and is not required. Injuries or illnesses that require you to be out for awhile and later return are not eligible for refund.  If you need to cancel before the year ends due to a move to another city, job loss or a serious injury or illness that prevents further participation during the year, please prepare a written request to cancel for a partial refund consideration. A 30+ day notice is required for cancelation considerations and will be reviewed individually.